10 Day Challenge || 3 Movies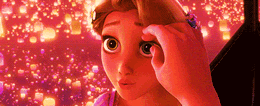 Gah, this is almost as bad as the book Challenge. ;)
3. Hayao Miyazaki's film "
Ponyo", "Castle In the Sky"
and
"Spirited Away"
(shh... that was 3 ;).
2. "
Tangled
"
♫
I could go running and racing and dancing and chasing and leaping and bounding, hair flying, heart pounding, and splashing and reeling and finally feeling now's when my life begins!
♫
1. And, "
Le Destin Fabuleux D'Amelie Poulin
" (french movie)